For those interested in listening live I'm reintroducing the live stream here. Archives will play the entire backlog of shows at random with handy links back to the full episode if you're part way through you could can grab a download and listen to the rest later. With nearly eight continuous days of audio content you won't hear the same episode twice for quite a while.
That said the primary purpose of the TEN Radio Station is to stream live shows - look for the bright red icon on the menu that indicates that we're streaming live!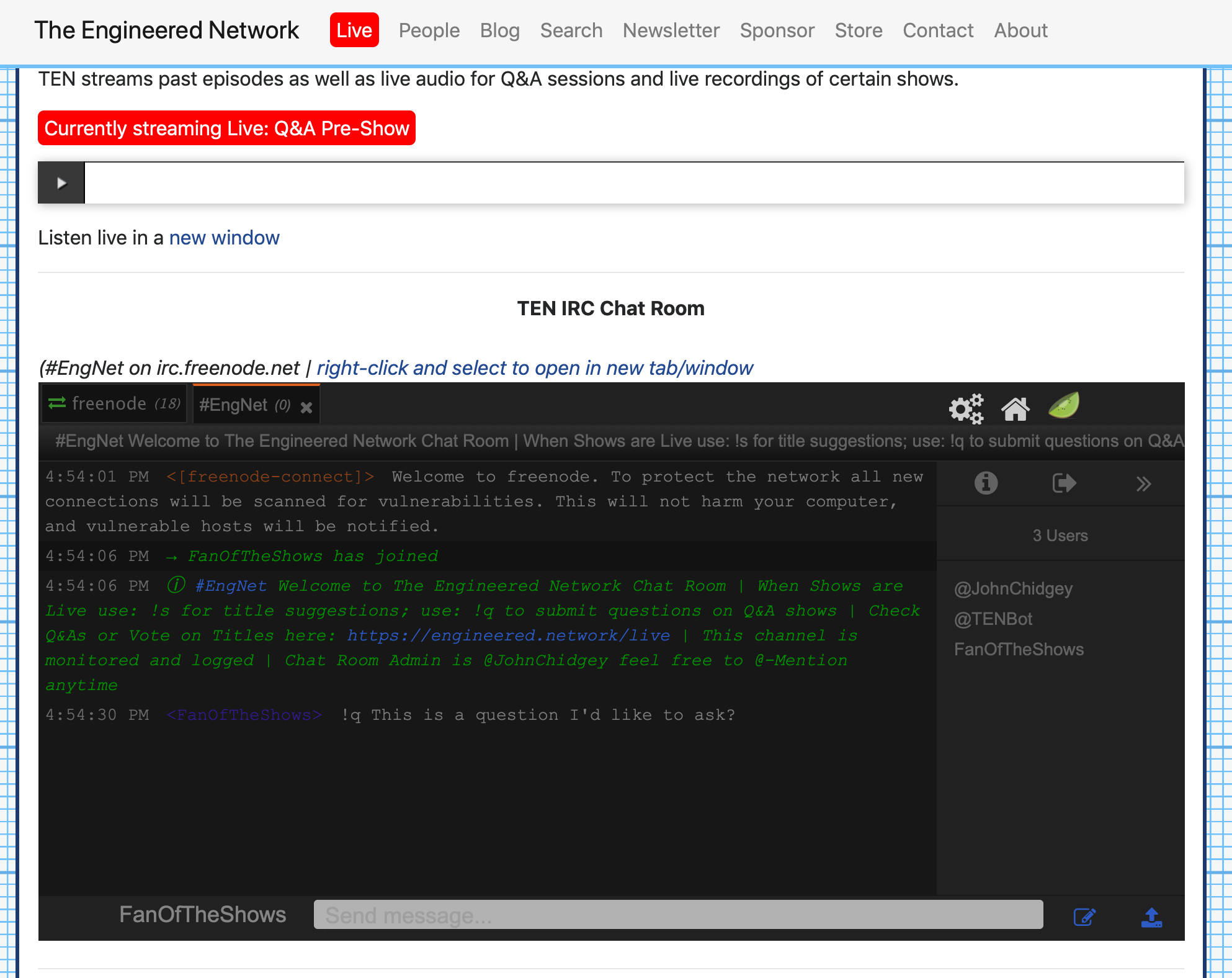 As before there is an IRC Channel you can join via the embedded client or via your IRC client of choice on irc.freenode.net which will automatically connect you via the webpage. If you'd like to submit questions in the chat room then simply type !q and they'll be added to the list live during that session. Alternatively you can pre-submit questions on Twitter by using the HashTag #EngNetQA or the same via the Fediverse.
Live will be reserved primarily for non-solo shows and will also be used for live Q&A sessions. We'll be kicking off with a series of Q&A sessions over the next few weeks. For Patrons the raw Q&A sessions will be posted as a bonus.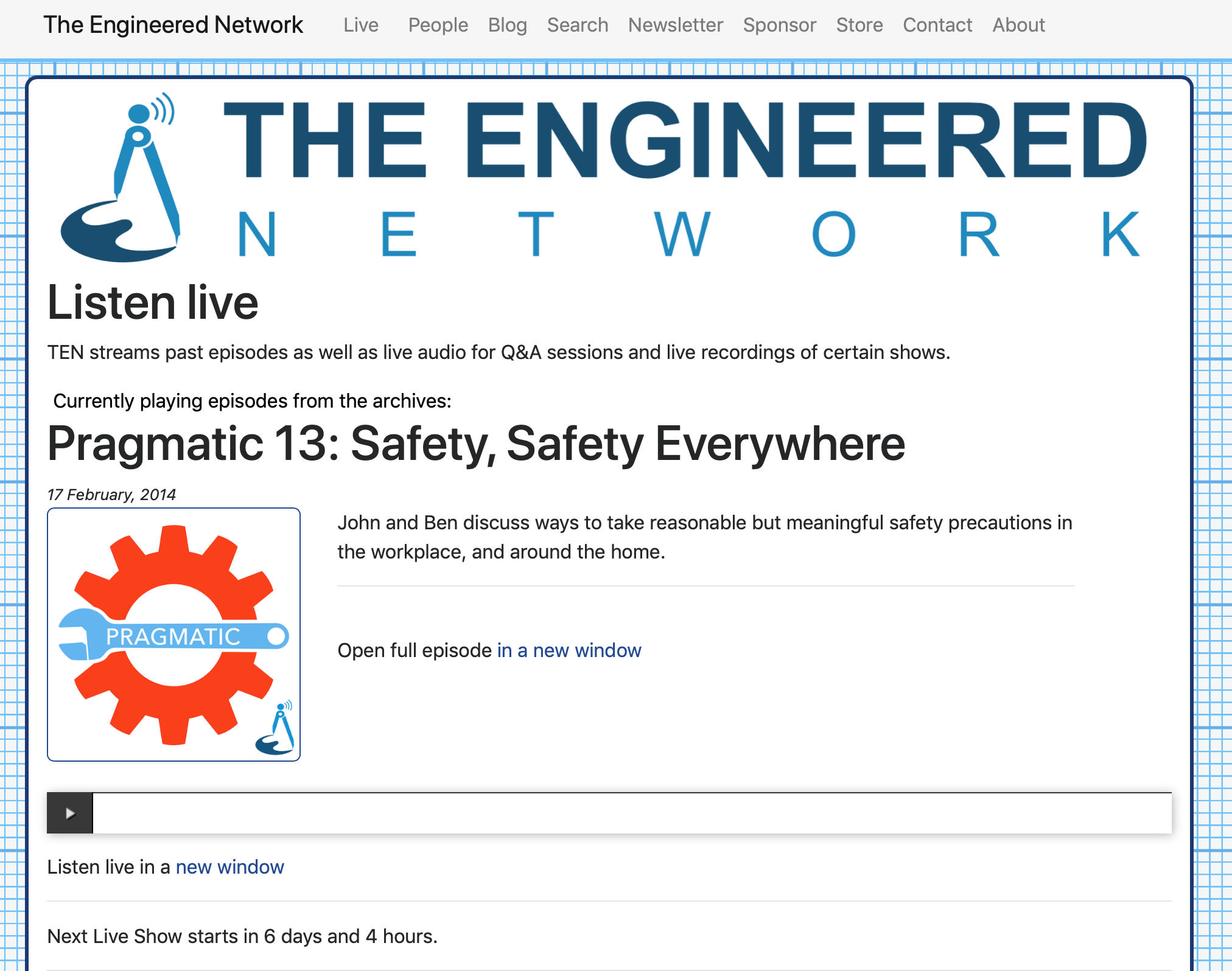 The schedule for upcoming shows is shown at the bottom of the Live page and the time, date and type of show is shown in multiple time zones around the world for your convenience. Announcements for going live will be sent out via the Fediverse @chidgey@engineered.space and via Twitter @Engineered_Net and there's a handy count-down timer on the live page too.
Watch for announcements and join in the conversation!