None of the shows on TEN collect your personal information for use in any way, nor do we wish to. Some of our sponsors have in the past have used Coupon Codes if listeners have chosen to use them, but that is all. The audio files have been served from LibSyn for many years, a well known and trusted Podcast hosting provider since 2004 that do not track your personal information.
LibSyn supports the use of link prepends, which is a system that allows each audio file to be redirected via a third-party service for different purposes, though typically for additional statistics tracking and reporting. Under GDPR and CCPA regulations, the retention and redistribution of some of this data is prohibited. LibSyn only permits a very short list of GDPR and CCPA compliant trackers as follows:
---
Libsyn's prepend system whitelists companies with prepends that have already been vetted to be GDPR and CCPA compliant. If the company is not part of Libsyn's whitelist, they cannot be used unless they are then vetted. Currently, the whitelisted companies providing prepends include:
AdBarker
audi-on
Blubrry
Charisma Media
Chartable
Podcorn
Podcorn2Test
Podtrac
Up.Audio
Voxnest
---
The full article this was extracted from can be found at LibSyn's blog.
Recently the excellent Podcast player Overcast (my app of choice) added a new Privacy and Tracking feature that is intended to highlight when shows are potentially tracking your personal data. If you look at the podcasts from the directory they will have a "Privacy & Tracking" information icon, and on that page a warning with a yellow triangle as follows: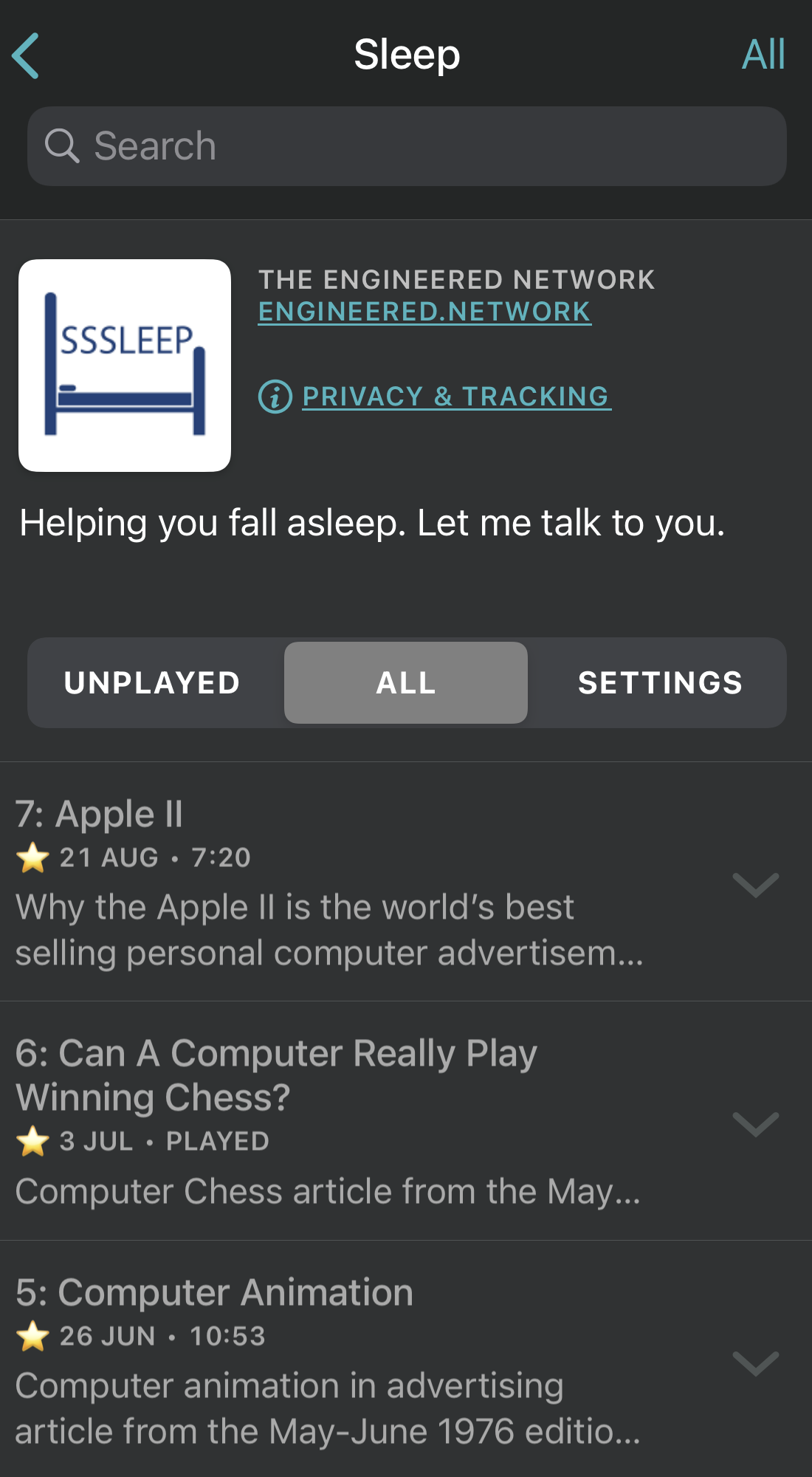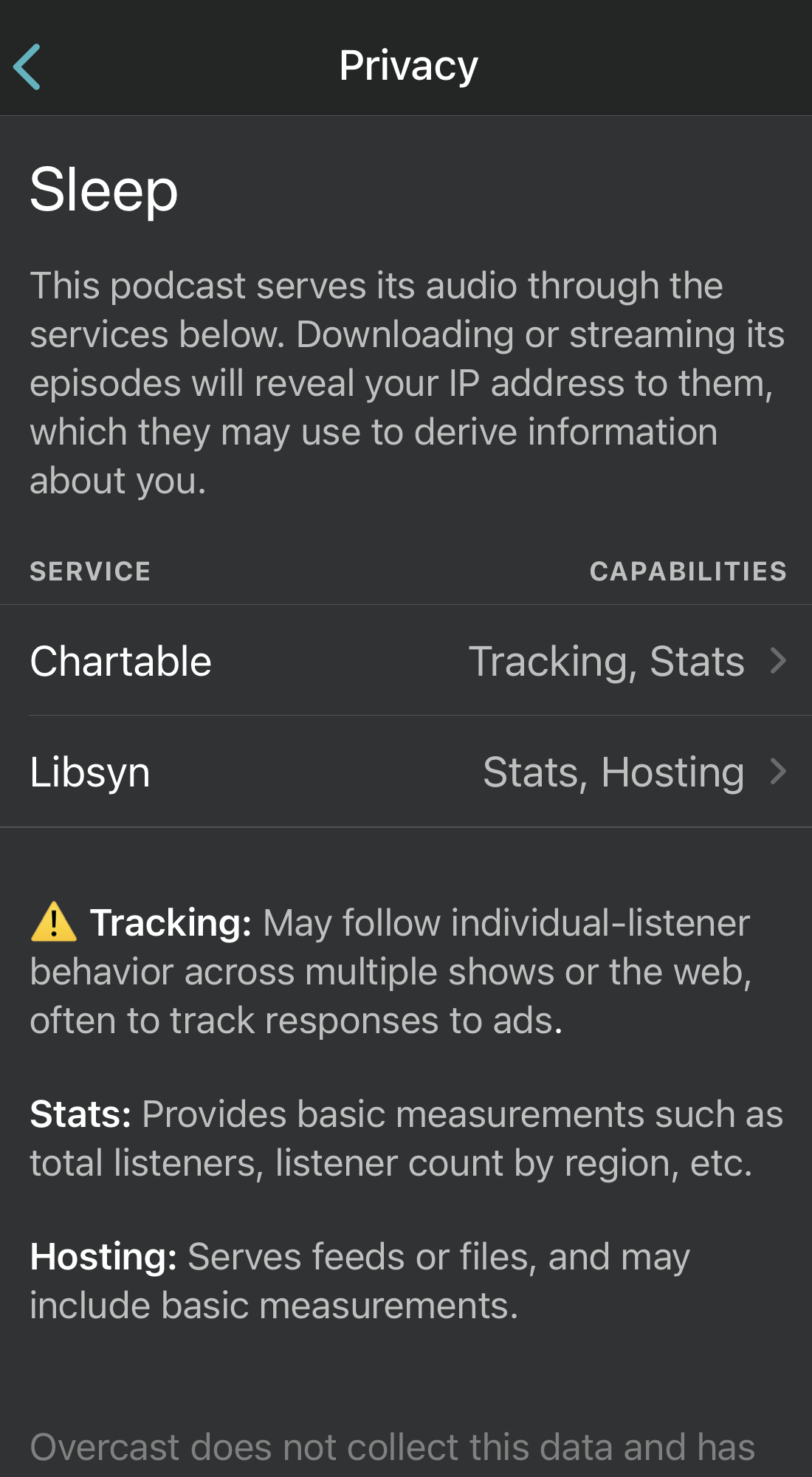 The warning states that Tracking "May follow individual-listener behavior across multiple shows or the web, often to track responses to ads." There are advertising options for some shows within Chartable, however we have never, currently do not and have no intention of ever utilising these.
Some shows on TEN have used Trackable (Chartable's internal tracking prepend) to provide show and episode statistics beyond those provided by LibSyn. They are not used to track ads or individuals. TEN uses Chartable's interface to aggregate statistics, reviews and breakdowns from multiple sources that LibSyn statistics alone can not provide.
TEN maintains a Newsletter EMail list and has a Patreon for support from our listeners. Rest assured that any contact details from either service are not shared with any sponsors, advertisers or third-parties. If you have any questions or concerns please get in touch via the Contact form.
Thank you.